The Voices of International Students about Kagoshima and Kagoshima University
My life in Kagoshima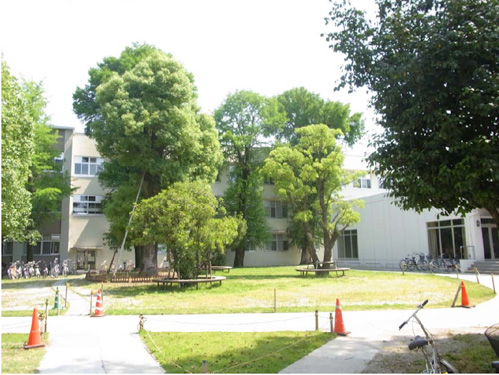 Nikolay Gyulemetove(under-graduate student), Bulgaria
When I first came to Kagoshima almost a year and half ago, it was more or less like a leap into the unknown. Of course, by that time I already knew a little about the city, its people and glorious history, but about the actual everyday life there I knew nothing. Neither did I know what my own new life in Kagoshima would be like. There was a lot of uncertainty of the kind that accompanies any major change in a person's life.

Would I be able to make friends? Would I find my own place? How would my studies go, having to take them together with the Japanese students? All these and many more similar questions were on my mind during the first days after I set foot in Kagoshima with the goal of becoming a Kagoshima University student.

Now, more than a year later, I am happy to have found the answers, and indeed some excellent answers. First of all, it is a pleasure to be a part of the Kagoshima University student community - I have had the chance to meet hundreds of students not only from all parts of Japan, but from all over the world, which is a fascinating experience. On the very second day since my arrival I have already been invited to a couple of welcome parties, orientations and other such events, which were an indispensable help in those first days. I immediately felt Kagoshima like home - and a home I would be happy to live in and would keep in my heart forever.

And that of course brings me to the next thing - the wonderful surroundings! Kagoshima has a picturesque landscape, lush and beautiful, and the looming bulk of Sakurajima above the waters of the Kinko Bay and the city itself is a landmark impossible to forget or even parallel. I have grown up loving nature and its endless diversity and such a lovely place as Kagoshima (not only the city, but the whole of the prefecture) is a true blessing to live in. There are so many places to see, and discover, and enjoy. Beautiful weather, the sea at the doorstep and the numerous parks, campsites and other tourist and entertainment spots are ever more tempting, especially after the end of the school term and the flurry of exams and reports. But Kagoshima is also a centre of culture and industry with its numerous museums, historical landmarks, and famous local food and beverage products.

The people of Kagoshima are extremely friendly, open to new experiences and points of view, supportive and eager to make their beautiful hometown a valuable and cosmopolitan part of the world. It is to a great extent thanks to the hospitality and good-nature of the citizens of Kagoshima that I have come to enjoy and appreciate my life here so much. And this is kindness which I shall try to repay with my dedication in studies, in meeting and interacting with people, and with trying to learn and understand as much as possible about the people I have the privilege to meet while living it this fantastic place - Kagoshima.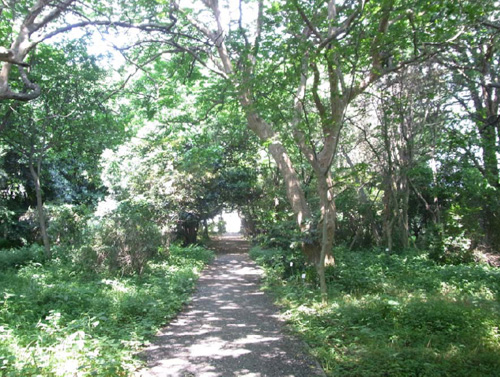 Riztyan (graduate student of Agriculture Faculty, Indonesia) 
Strategic geographical zone, peaceful, attractive topography, unique agriculture products and well developed agricultural economy, those of which have attracted many people to know more about it. The attraction for such agricultural industries in Kagoshima will further be strengthened by the relevant academic know-how and technology developed in, Kagoshima University. The faculty has been not only scientifically advanced but achieved various technologies through the application to its farms in collaboration with a lot of efforts exerted by local government and industries

The Faculty of Agriculture, Kagoshima University is located in the heart of Kagoshima city. It consists of four departments: Agricultural Sciences and Natural Resources, Biochemical Sciences and Technology, Environmental Sciences and Technology, and Veterinary Medicine. The faculty has affiliated research institutes inside campus and also in different locations. A well developed road and transportation system has eased to have an access to every of those facilities as well as any local farmlands and industries.

One of the unique agriculture products in Kagoshima has been registered in the Guinness Book of World Records as world's heaviest radish with 119 cm girth and 32.1 kg weight compared with normal radish with a weight of 10 kg. Special nature of radish attracts research activities on its production and processing. There are many other special products of Kagoshima that has attracted people not only for research but also for their use, such as sweet potatoes and shochu (liquor made of a variety of potatoes), green tea, tankan orange, Kagoshima black pig and cattle, and Satsuma native chicken.
Faculty of Agriculture has conducted wide range of research and experiments mobilizing advanced technologies including biotechnology in agriculture production and its management system. The projects are widely open for both domestic and international people through joint research and trainings. The faculty is very intent to develop various kinds of collaboration with foreign institutions and universities.