Welfare and Sports Facilities for Students
Welfare and Sports Facilities for Students
The University operates a Health Service Center and Residence and Dining Halls by way of welfare facilities. It also provides additional facilities for intramural activities, including two full-size multi-purpose gymnasiums, a swimming pool, and other sports facilities as listed below.
Welfare Facilities
Health Service Center (service and medical care)
Residence Halls
Dining Halls
University Book Stores
Student Club Activity Building
Sports Facilities
Athletic Sports Stadium(field and track)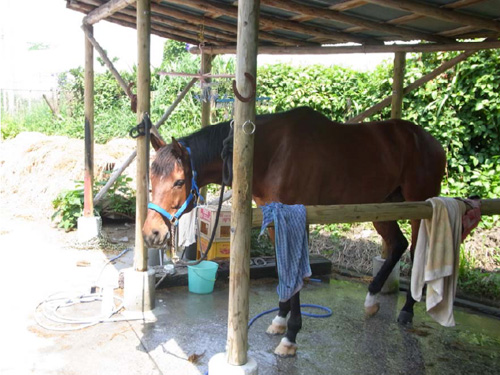 Ball-Game Grounds(baseball, basketball, soccer, rugby, tennis, and volleyball)
First Gymnasium(gymnastics, badminton, basketball, handball, and volleyball)
Second Gymnasium(badminton, basketball, volleyball, and ping-pong)
Budo-kan(martial arts gymnasium, judo and kendo)
Archery Field
Riding Field
Swimming Pool
Boat Houses at Kamoike and Iso Seashore
Yacht House at Hirakawa
Accommodation for Overseas Students and Academics
Kagoshima University International Residence Hall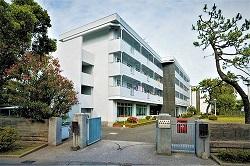 Kagoshima University International Residence Hall provides accommodation for overseas students and academics engaged in study or research at Kagoshima University. It is also intended as a setting for international cultural exchange. With a fine view to the east of the volcano Sakurajima, the Hall is situated in a quiet residential district adjacent to Faculty of Fisheries. Public transport is within easy reach, with the nearest streetcar stop five minutes away on foot and the nearest bus stop just a minute away. It is a 15-minute walk to the Korimoto campus.
Kagoshima University International Lodge:
Kagoshima University International Lodge was constructed in December 2003 in Shimo-arata district adjacent to the Faculty of Fisheries on the other side of the International Residence Hall as a donation of Kagoshima University's 50th Anniversary for overseas scholars and guests visiting Kagoshima University. The building is a two-story one on a steel framework and consists of two types of 16 single rooms for long and short term stay. Its total floor area is 502㎡ and TV, refrigerators and other necessary furniture are equipped in each room.