Inamori Academy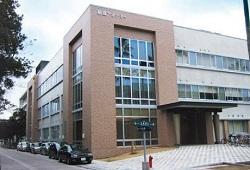 ​The Inamori Academy is endowed by generous donations from Kyocera Corporation and its founder and Chairman Emeritus, alumnus Dr. Kazuo Inamori.
The Academy was originally established in 2005 as the Inamori Academy of Management & Technology and expanded in 2008 to provide courses containing
lectures on Dr. Inamori's works and philosophy to undergraduate students via general education.
The central mission of the Inamori Academy is to develop leadership potentials and skills of university students, based on Inamori Philosophy,toward to 21st Century Citizenship and Spirit of Enterprise.